Our trustees provide strategic direction for Project Food and ensure that we are accountable to our donors, our beneficiaries and our other stakeholders.
Our trustees' skills and life experiences are critical to helping us run the organisation as efficiently as possible. In particular, our trustees make sure that we maintain our focus on giving people the best support that we can and that we adhere to all legal requirements.
The trustees are all volunteers who help out in other ways too.
Would you like to join us?  We are actively looking for a number of new trustees, particularly people with the following skills and / or experience:
Marketing/fundraising, digital and communications skills;
Financial experience;
Experience in health services / charities / local government;
Someone who has used our services.
You do not need to have any particular qualifications to become a trustee, just relevant skills / experience and the desire and time to help Project Food to make a real difference.
As a board we try to have different views and backgrounds represented, but what all the trustees have in in common is the passion to help people have better health through a better diet.
Who we are:
We have six trustees, all with different experience and expertise.
Sarah Banks: A former solicitor and personal trainer with four children and a walled kitchen garden, Sarah has a lifelong interest in food and health.
Stewart Dodd: Chief Executive at River Cottage, Stewart is a qualified architect and educator, having worked in the field for over 25 years, his main focus is environmental sustainability in the food and hospitality industry.
Jo Sage: A McTimoney Corley Skeletal Therapist and local farmer, Jo has two children and has been part of Project Food since its inception in 2006.
Alexa De Ferranti: A local Farmer with a passion for supporting people struggling with poor mental health, Alexa has recently been hugely involved in our successful 'Food and Mood on the farm' project.
Sue Cockayne: Sue has been an active volunteer for Project Food for many years. She has taught cooking classes, cooked ready meals and supported our fundraising committee. She is an experienced HR consultant and supports the organisation with her wealth of knowledge in HR. Sue has 3 children and 2 grandchildren and believes that food and the ability to cook a nourishing meal is at the heart of good health and wellbeing
Sarah Birnie: Sarah is a local business owner, Town Councillor, Deputy Mayor and co-created Axminster Climate Action Group.  She has a lot of passion for all her local community and is extremely active in making Axminster a great place to live.  Sarah has supported Project Food for many years on our fundraising committee.
If you would like to find out more, please contact:    tiggy@project-food.org.uk.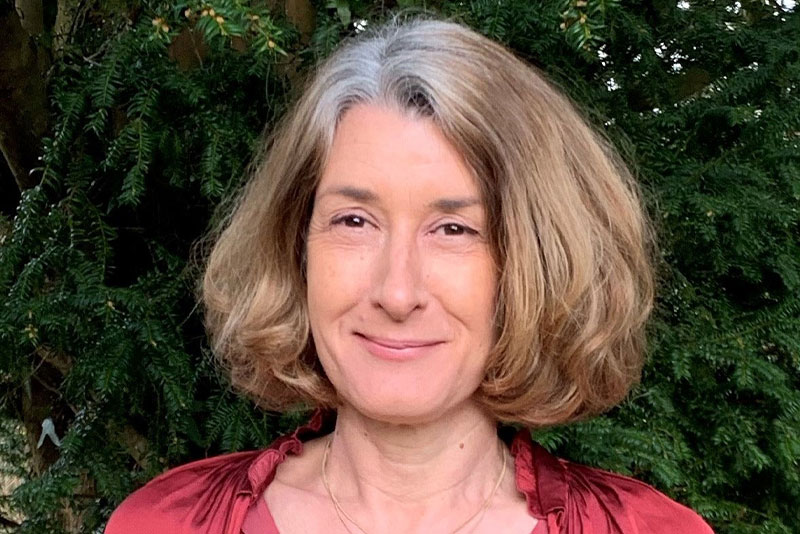 Sarah Banks
Chair
I firmly believe that home-cooked, wholesome food is absolutely vital to good health. But we, as a society, are losing the skills that we need in order to feed ourselves with food that nurtures our bodies and our minds. Project Food seeks to fill that gap – to empower both adults and children to create simple, inexpensive, healthy meals that will give them a lifetime of better physical and mental health – and that is why I am delighted to be its chair.